Put a call on Hold

To put a call On Hold in the ReachUC desktop app, simply click the Hold icon. Click it again to take the call Off Hold.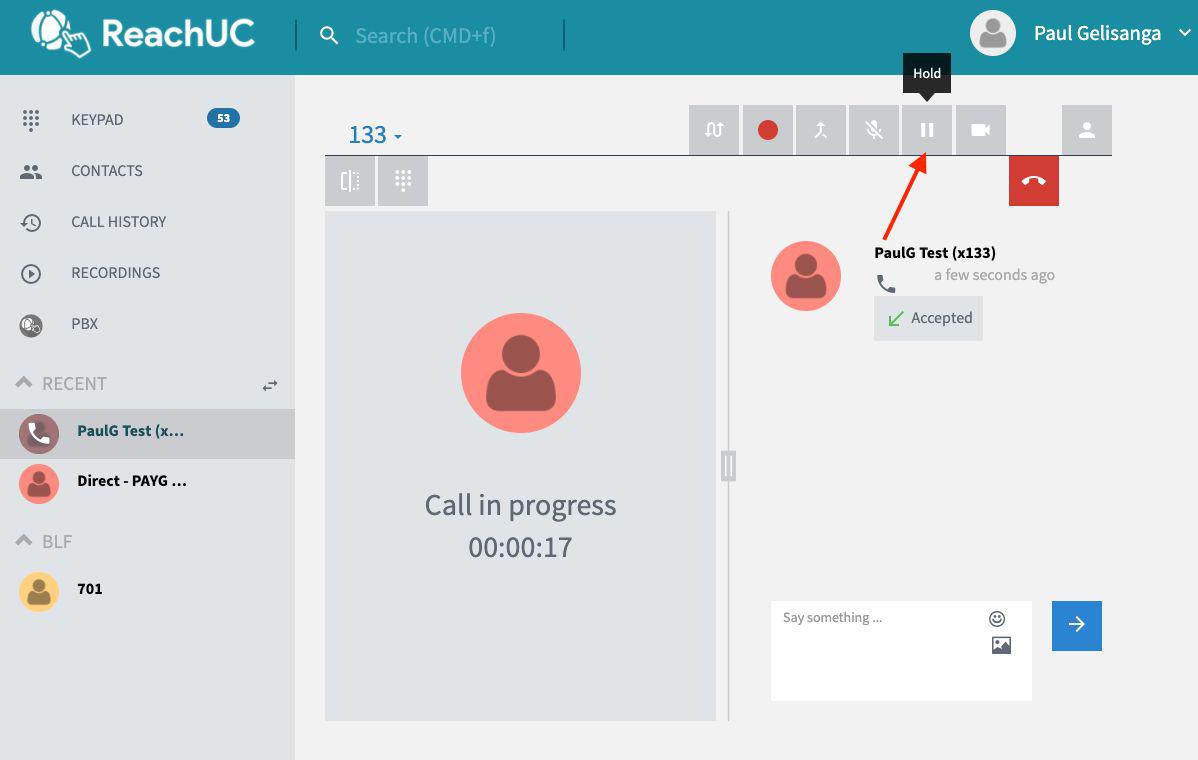 Blind Transfer

To perform a Blind Transfer, simply click the "Transfer call" icon.


A Blind Transfer immediately connects the calling party to the selected contact or extension.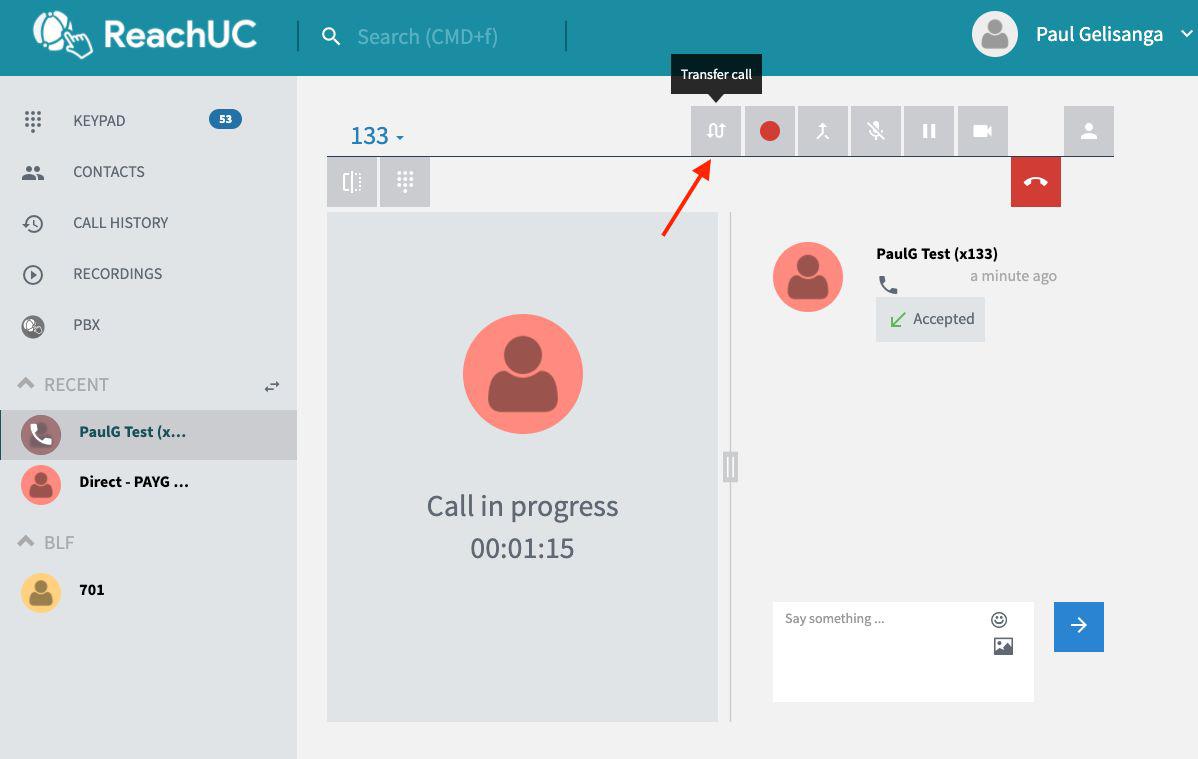 After clicking Transfer call, you will be brought to another page where you can search for a contact. It can be an internal extension or an external phone number. Clicking on the desired result will then transfer the call.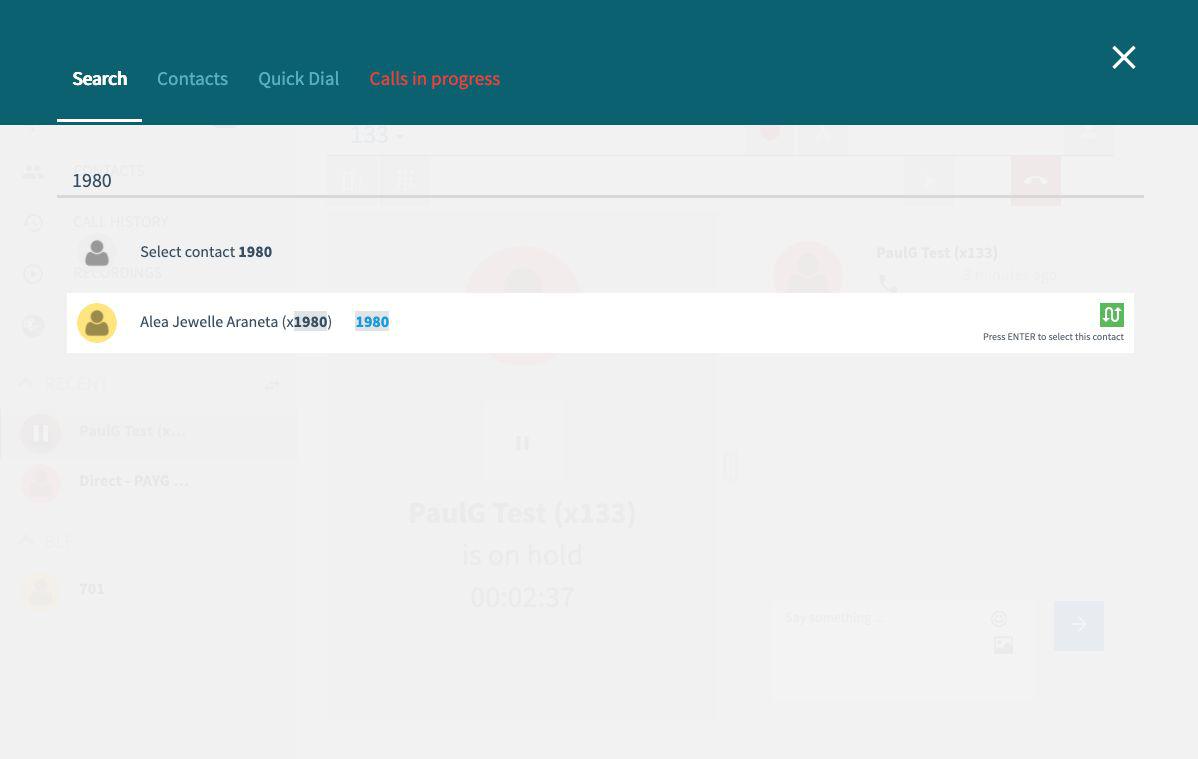 To the right of the "Search" menu is "Contacts" where your saved contacts are stored.

On the Contacts tab, you can simply scroll down and select the particular contact where you want to transfer the call.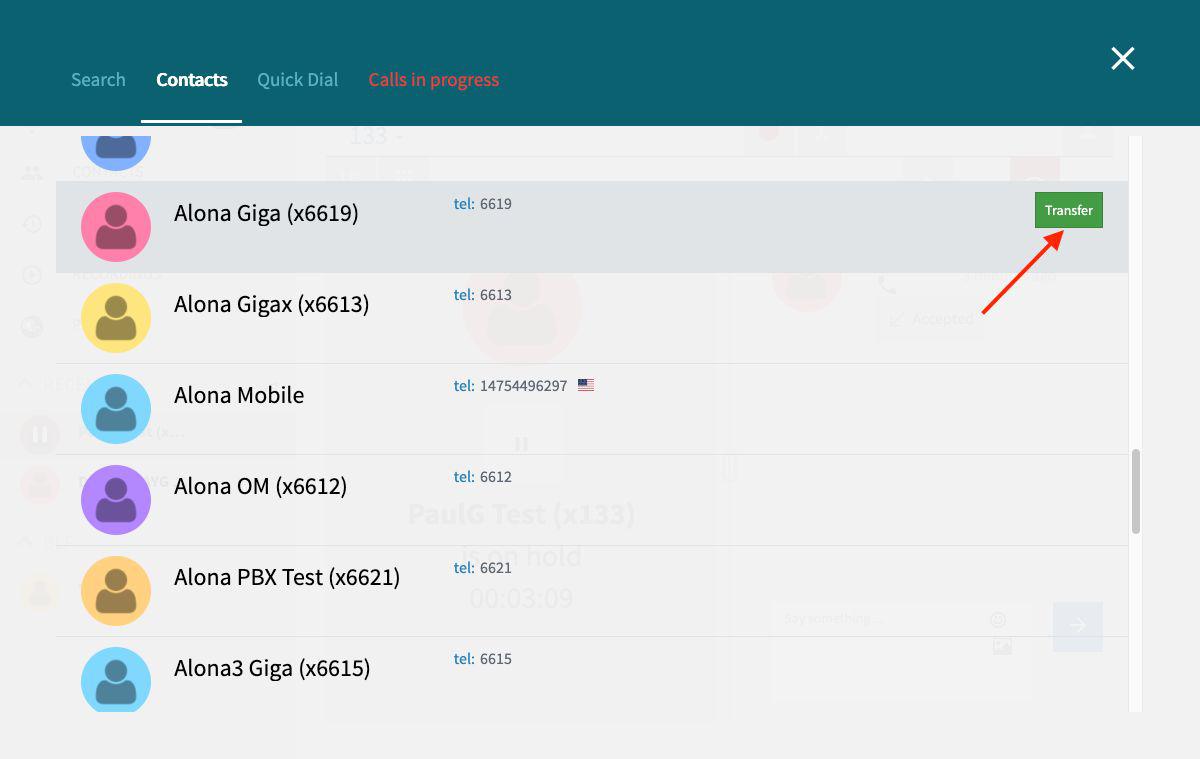 Attended Transfer

To perform an Attended Transfer, click on the "Attended Transfer" icon.


An Attended Transfer is useful to verify if the requested party is available to take the call before completing the transfer.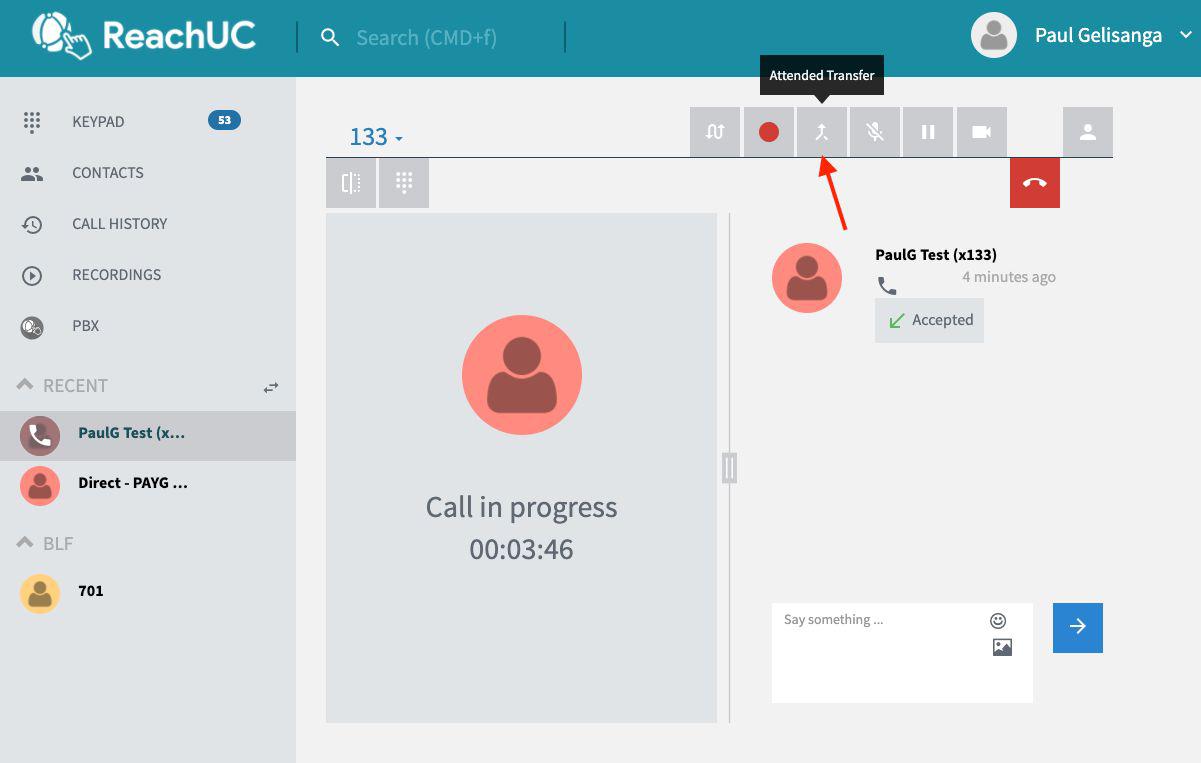 After clicking the Attended Transfer icon, you will be brought to the Search or Contacts menu. Search for or select a contact to be connected for the attended transfer.

With an Attended Transfer, you will first be connected with the party you to whom you want to transfer the call before completing the transfer.


You must click the green icon below to complete the transfer.